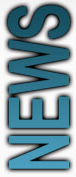 Er komt weer een nieuwe Wolfcon aan deze zomer!! Houdt de Wolfcon website goed in de gaten!
How to get in touch
Departments:
The Con Factory events & Organisation

Franklin van den Berg
Patricia van den Berg
Olaf Montens
For general information you can email us:
info@theconfactory.com
Marketing Department

Patricia van den Berg
If you are interested in selling merchandise at our event or becoming a sponsor or partner:
marketing@theconfactory.com
Graphic Design and Web Department
Presume
Webmaster: Stef
www.presume.nl
Social Media Admins:

Annette @fanetjuh
Marjolein @lein80
Max  @mxssi
Patricia @xaniapops
You can also follow us on social media. (links are in the right corner of the site)
 Legality
The Con Factory Company , with kvk 17125797, is a legally constituted event company, and in order to avoid any doubt, we will provide all our legal details.
The Con Factory is a brand name from Presume
The Con Factory is known under
KVK 17125797
Vestigingsnr. 000006620159
Owner Franklin van den Berg
For further information:
www.kvk.nl