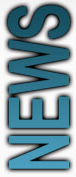 Er komt weer een nieuwe Wolfcon aan deze zomer!! Houdt de Wolfcon website goed in de gaten!
Here you can find all our collaborators
If you are a company and you want to advertise yourself on our website, you can send an email to marketing@theconfactory.com with reference: "Advertising Site" "sponsor" or "collaborator" and we'll send you all the necessary information to submit your advertisement as soon as possible.
We remind you all that our websites have a good average number of daily visits and there are both blogs and companies constantly monitoring the website.
Collaborators

Park Plaza Amsterdam Airport
Melbournestraat 1
1175 RM Lijnden, Netherlands