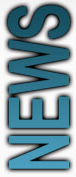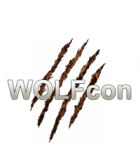 WolfCON 2015 The Con Factory is proud to present the first edition of WolfCON, our Teen Wolf convention. During WolfCON a part of the Teen Wolf cast will visit Amsterdam to meet & greet their fans. With a pass for this event you can visit their panels, get photo's with them, get their autographs and meet them. More information on Continue Reading
The Con Factory
The Con Factory is a company which organises conventions, seminars and fan events in Europe.
The idea for this company came after visiting a three day long seminar from T. Harv Eker in the Rai, Amsterdam in 2011.
Afterwards the owner of the Con Factory started visiting more conventions and seminars for another company of him and this unique experience lead him to the idea of starting his own event company to share this experience with others.
The last few years we did a lot of research by visiting other conventions to get a good idea of all the possibilities.
We decided to kick of with conventions about TV shows.
We found a good team with experience with these kind of events and we started a new company called The Con Factory.
With this company we want to focus on different events, such as conventions for shows like Teen Wolf, Arrow and others.
For those first two shows we came up with WolfCON and MirakuruCon.
We decided to focus on the Teen Wolf convention first.
We are very proud to announce that WolfCON is coming to the Netherlands in 2015.
We hope more conventions like this one will follow.
Dreams can come true…